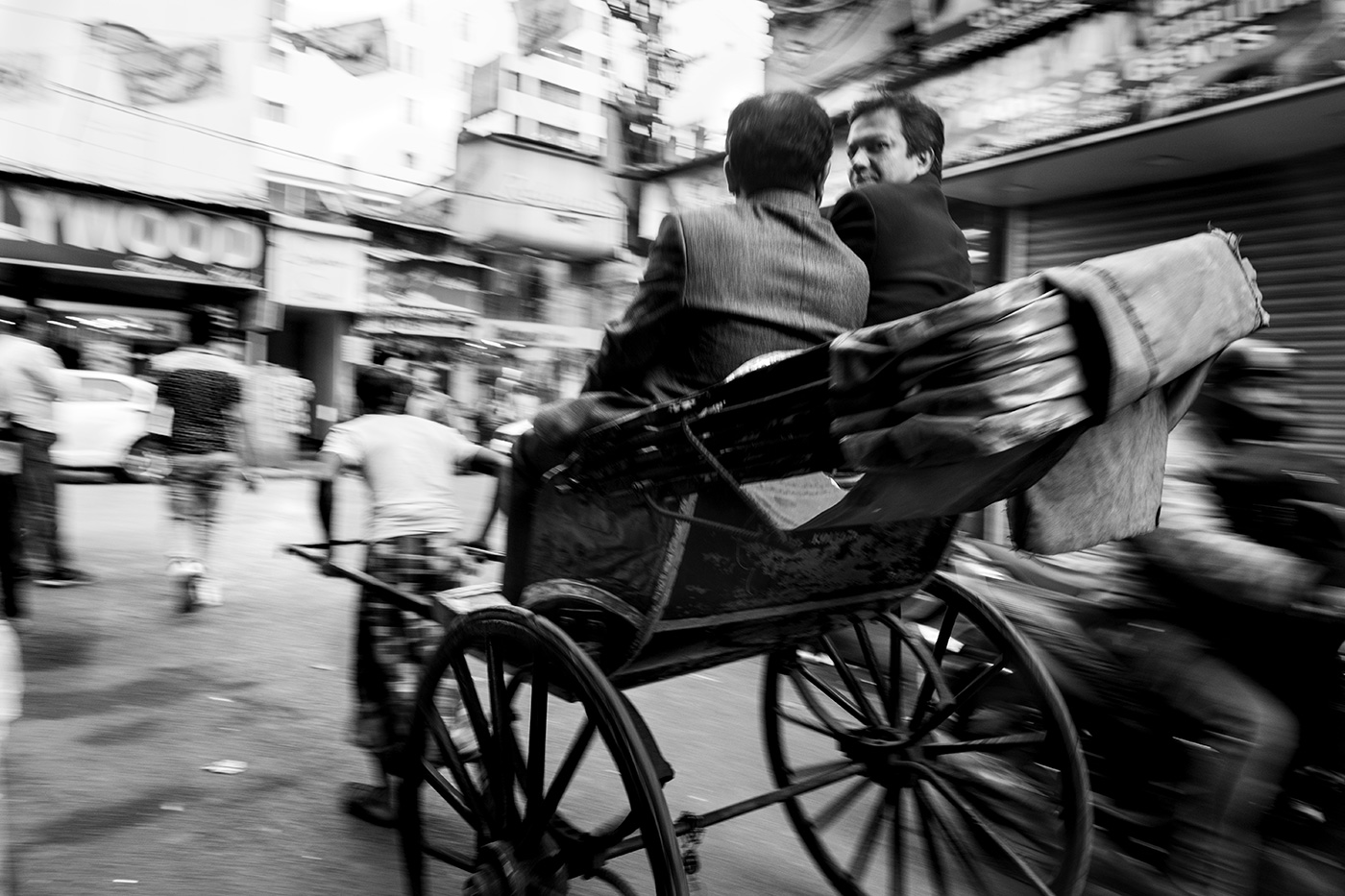 Life is played out on the streets of Kolkata. It spills over abundantly, squeezing into every crevice, straining boundaries, fraying at the edges where it is most vulnerable. The past and the present intersect, confronting each other, jostling for position on this public stage, where daily activities mingle with sacred rituals, commerce, festivals, and business.
Layer upon layer, frame after frame – the narratives that unfold each day leave their mark. But over time, as the layers peel away, what was once concealed is subsequently revealed. Urban infrastructure and the force of nature collide. Beauty and decay are never far apart.
My relationship with Kolkata is fragile; we've only recently become acquainted. A stranger in this place, I relish the freedom it offers - the frisson of being elsewhere, of not knowing, and of not being known. I seek out a sense of rhythm within the frame of the city, looking for drama, engagement, emotion. I search for some definition within the hubbub; the fragment of a story, a means of containing the action.
I'm drawn to solitary figures, lost in a moment of reflection as they move through the city. I watch for split seconds of connection amongst the crowds. At other times it is a sense of absence that intrigues me. The past and the present in conversation - a suggestion of what might have been.
Something has Already Happened is the title of the photo essay I contributed to Writing Places - an anthology of words and images inspired by residencies in Kolkata and Norwich, published in Autumn 2019 by Seagull Books. The residencies were organised by the National Centre for Writing in Norwich, supported by the British Council and Arts Council England's Reimagine India Fund. You can purchase the anthology Writing Places in the UK online from Bookshop.org (and support your local independent bookshop at the same time), or direct from Blackwell's.